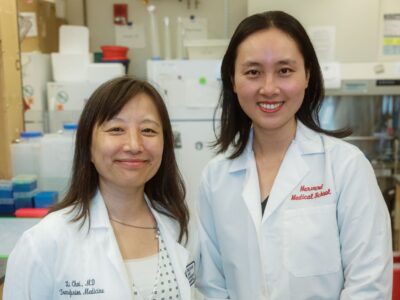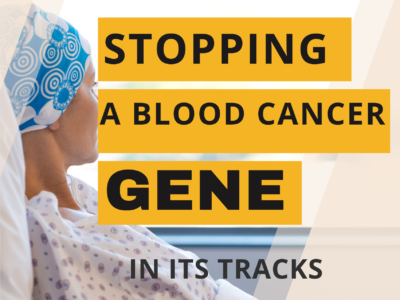 The translational research project led by Drs. Li Chai and Jun Liu "Precision Medicine to Treat a Bone Marrow Failure and Pre-Leukemic Disorder" for SALL4 diagnostics and targeted therapy was selected as one of the 3 finalists for a Harvard grant competition.
We need public voting to win the competition and bring this new diagnostic assay and precision medicine to our patients!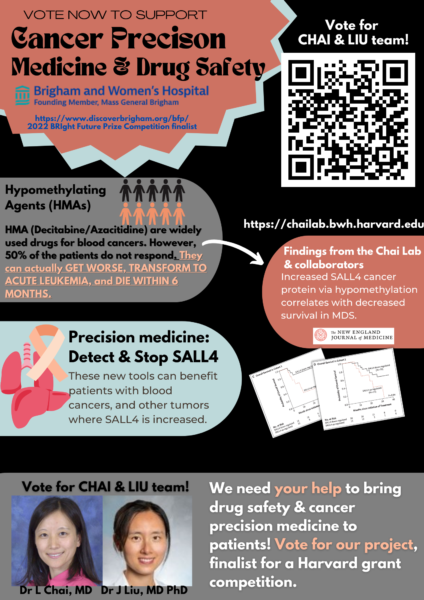 As physician scientists who have benefited from tremendous mentorship, ourselves, we also hope to use this opportunity to advocate for women in STEM, and pay it back and forward by introducing young people from all backgrounds and walks of life to the fulfilling careers in medicine and research.
Please help us to spread the word. We will post more information about the projects, and community events in the near future.
For updates please follow us on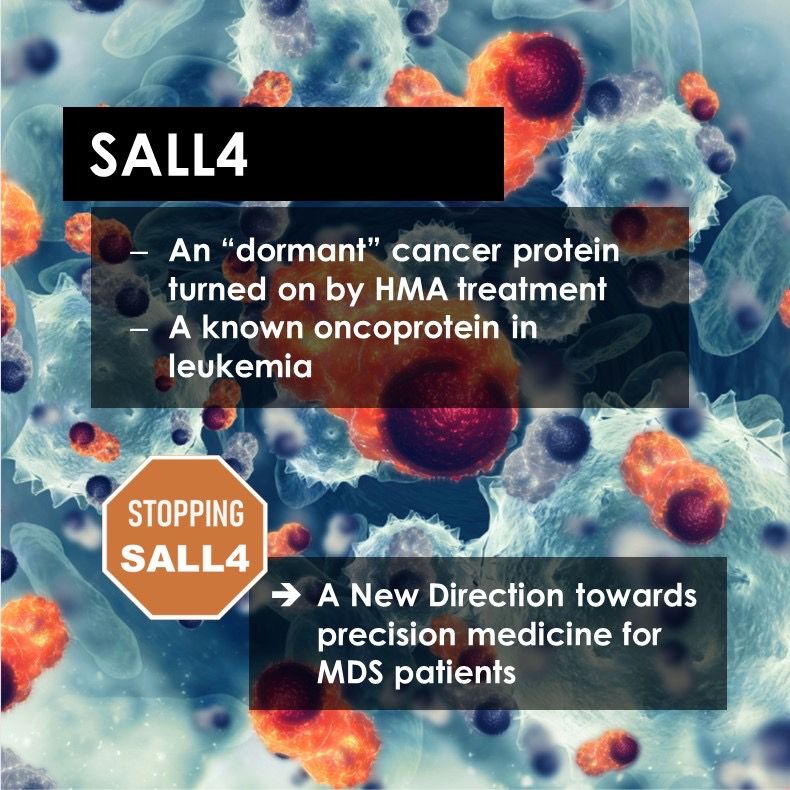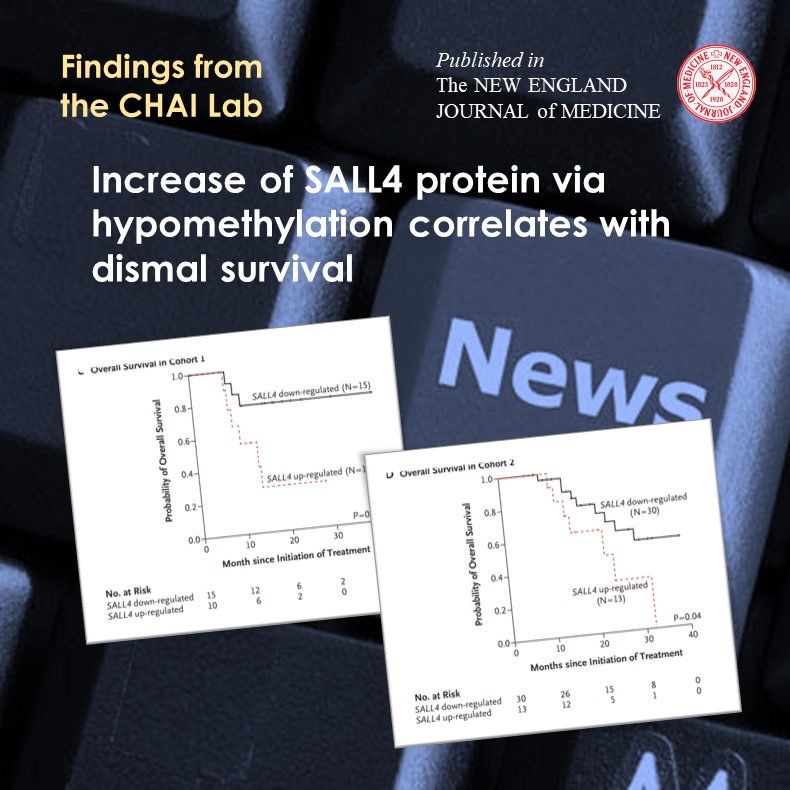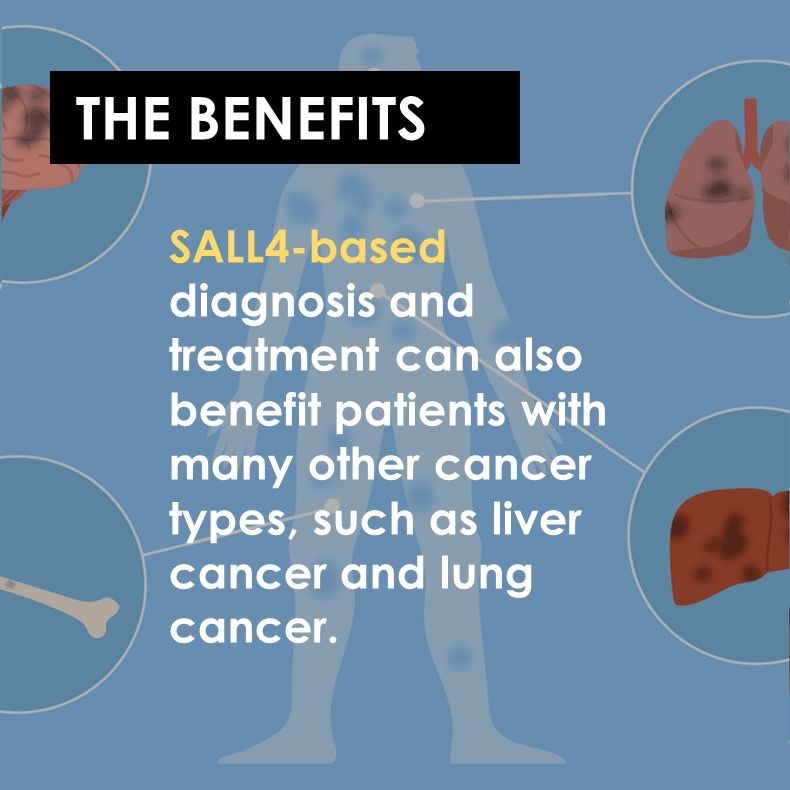 Grateful to our collaborators Dr. Neal Lindeman, Dr. Annette Kim and Dr. Daniel Tenen, Dr. Yasmeen Senussi, and Dr. David Walt. Please check out the recent NEJM 2022 article from the Li Chai lab, which was the basis of this project.