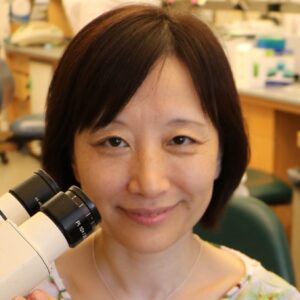 Li Chai, MD
Li Chai received her MD degrees from the Shandong University, China. She completed her clinical pathology resident training at Rhode Island Hospital, transfusion medicine fellowship at New Haven Hospital, and research fellowship with Diane Krause at Yale University School of Medicine.  She joined the Department of Pathology, Brigham and Women's Hospital, Harvard Medical School as an attending transfusion medicine physician as well as a principal investigator in 2003. 
The research interests of the Chai lab are centered on cell fate decisions. The fate of a cell is governed by genetic and epigenetic factors and can be redirected or reprogrammed through modifications of key factors. We believe that identifying and understanding the key players in the cell fate switching process will help us create a cell type-specific gene expression profile (transcriptome), which is ultimately responsible for cellular identity and function. Specifically, we are interested in how stem cells maintain their stemness and differentiation abilities, and how normal cells transform into cancer cells, as well as the differential role(s) of genes/pathways in cancer versus normal tissues. In pursuing this long-term goal, over the last years, we have discovered that SALL4, an embryonic stem (ES) cell gene and leukemic stem cell factor, belongs to a new class of oncofetal gene. SALL4 is aberrantly expressed in many human cancers. Gain-of-function SALL4 transgenic mice develop myelodysplastic syndrome (MDS) and acute myeloid leukemia (AML), as well as liver tumors.  Loss-of-function studies demonstrated that SALL4 is essential for the survival of cancer cells including leukemic cells by regulating multiple survival pathways. In defining the mechanism(s) of SALL4 in tumorigenesis, we have observed that SALL4 functions as a gene repressor by interacting with NuRD, an HDAC complex.  We further defined that the SALL4-mediated tumor development is at least in part through its interaction with this NuRD/HDAC epigenetic complex, and we have generated a SALL4 inhibitor peptide in treating SALL4-expressing cancers in vivo. Overall, we have established a research program centered on SALL4 function, mechanism, structure and targeting. Given this unique oncofetal expression pattern, we have initiated a ground-breaking SALL4-based approach to classify and target cancer, and our work has proven the feasibility of targeting this ES cell gene in cancers. Currently, we are working with a group of experts in structure and medicinal chemistry, bioinformatics, and gene regulation in cancers in targeting SALL4 isoforms in cancer. 
In her free time, Li enjoys gardening, biking, and family time. Her goals include filling the role of a mentor, physician, researcher, and innovator.
Associate Professor of Pathology
Brigham and Women's Hospital
Harvard Medical School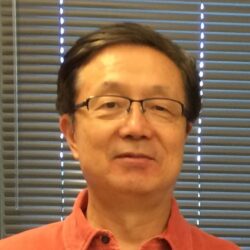 Chong obtained his MD from China and his PhD from Japan.  He has since worked with Li as a senior staff scientist. He has participated and led many projects related to SALL4 biology and function.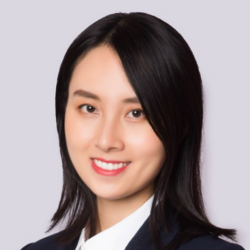 Jun is originally from Nanjing, China and studied at the University of Cambridge for her PhD (neurodevelopment) and then Harvard Medical School for her MD. She is now a Clinical Pathology resident and will be a transfusion medicine fellow 2023-2024. In the lab, she is spearheading SALL4 diagnostics and a new project to induce gamma and embryonic globin expression in erythroid cell lines. Her goal is to become a physician scientist. Outside the lab, Jun enjoys teaching and mentoring, as well as advocating for women in STEM and promoting lab medicine. She also enjoys hanging out with her two sons and loves traveling and wine tasting.
Xx is a young liver surgeon from Zhejiang University in Hangzhou, China. He enjoys working out at the gym, playing basketball and watching movies with friends. He loves Chinese and Japanese food and aspires to become a highly skilled surgeon with a scientific mind.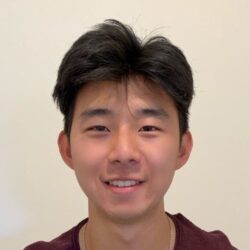 Born and raised in Toronto, Canada, Adam is currently completing his undergraduate degree at the University of Toronto and aspires to become an admirable physician. He enjoys playing guitar, watching movies, and spending time with his family and friends.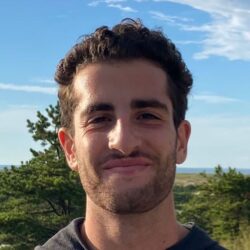 Nick is originally from Big Sky, Montana and received a bachelor's degree in Biology from Williams College. Outside of research, his hobbies include skiing and rowing. While he is passionate about research, he is also interested in commercializing clinical treatments/technology and will be working for a life science consulting firm before applying to medical school.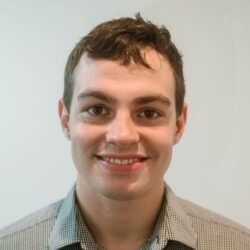 James is originally from Edinboro, PA and has lived all over the country during his military career. He is currently studying Biology at Boston University and hopes to become an independent scientist physician. In his free time, he enjoys taking his dog to the park, mentoring in Boston youth programs, and baking.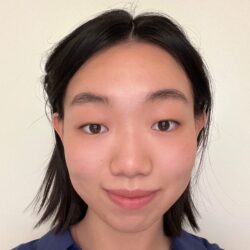 Hannah is originally from Seoul, South Korea and is currently completing her bachelor's degree in Human Biology at the University of California, San Diego. She is an aspiring oral pathologist with determination to generate innovations that can be of help to the field. In her free time, she enjoys drawing and trying out new sports — recently, fencing has piqued her interest!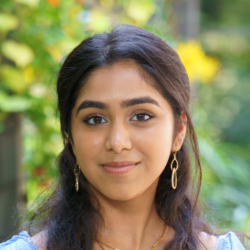 Sahithi is from Hopkinton, MA where she is currently a senior in high school. She has her hopes set on applying to undergrad as a biology/pre-med major on track to becoming a physician. While passionate about science, Sahithi is also highly interested in data science as well as entrepreneurship. Outside of research, she enjoys dancing, playing tennis, baking, and watching movies with her family.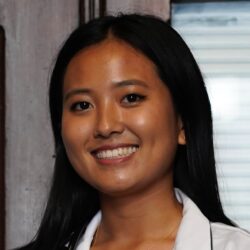 Danni is originally from Yangzhou, China. She graduated from Brandeis University with a biology and a Health: Science, Society and Policy major. Currently, she is a first year medical student at Georgetown University School of Medicine. Outside of the lab, Danni enjoys running, playing tennis, snowboarding and playing with her cat, Coal Ball.
Xi is originally from China and has been working with Li as a lab manager. She has trained many students and scholars who worked at Li's lab and has been critical to ensure smooth lab operations.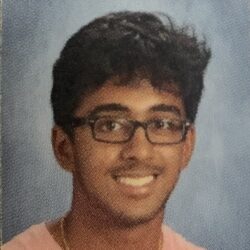 Varun is from Shrewsbury, Massachusetts but has lived in over five different places throughout the US since moving from India when he was a toddler. He is currently a senior (Class of 2023) at Shrewsbury High School. He's deeply invested in medicine in both research and clinical aspects and hopes to become a physician/surgeon in the future. He's a speech and debate team captain and is recognized nationally for his achievements. He enjoys hanging out with friends and family, playing and watching sports, and eating food.
2004-2006 Wei Cui, MD, PhD – Professor and attending  physician, Peking Union Medical School
2006-2011 Jiayun Lu, MD, PhD  – Research Scientist, Pro-protein Company, Cambridge, MA
2007-2012 Ha-won Jeong, PhD  – Research fellow, Harvard Medical School
2008-2013 Ailing Li, PhD  – Research Scientist, Novartis 
2008-2010 Youyang Yang, MD – PICU attending physician, Children's Hospital Boston, Instructor of Anesthesia, Harvard Medical School currently
2009-2010 Jie He, PhD – Associate Professor, Harbin Institute of Technology
2009-2010 Yisheng Jiao  MD, PhD  –  Attending physician, Department of Obstetric and Gynecology,  China Medical University 
2009-2010 Kol Jia Yong – PhD student, National University Hospital, Singapore, Singapore
2009-2011 Ping Tang, MD, PhD  – Instructor and attending physician School of Medicine, Zhengzhou University
2009-2013 Shikiko Ueno, MD, PhD – Attending physician  Kumamoto University School of Medicine
2010-2011 Joline Lim Si Jing, MD – Oncology attending, Department of Hematology-oncology, National University Hospital  Singapore
2011-2013 Todor Dimitrov, PhD – Senior Research Scientist
2011-2016 Hiro Tatetsu, MD, PhD  – Attending physician, Kumamoto University School of Medicine
2013-2015 Fei Wang, PhD- Attending  physician, Peking Union Medical School.
2014-2015 Wenxiu Zhao, PhD – Research Fellow, Harvard Medical School
2014-2017 Nikki Kong, PhD – Biology Group Leader / Senior Scientist , Center for Protein Degradation, DFCI
2015-2019 Alicia Stein, BS – PhD student, Yale university
2016- Miao Liu, MD, PhD  – Senior research scientist 
2017-2020 Junyu Yang, PhD -Research Scientist, Haihe Biopharma 
2017-2020 Yue Wu – PhD student-Attending  physician, Peking Union Medical School.
2017-2018 Yao-Chung Liu, MD – Hematology attending,  National Yang Ming Chiao Tung University, Taipe.
2018-2019 Luhong Xu, MD, PhD – Hematology attending, Zhongshan University, School of Medicine 
2018-2019 Kim Anh -visiting  Singapore PhD student
2018-2020 Zhiyuan Chen ,visiting  MD. PhD. student 
2018-2019 Yue Liu – visiting PhD student
2021-2022 Shay Hussein – Harvard Undergraduate student from Clinical Research Pipeline Program for Underrepresented Minorities
The Chai lab welcomes US and international students and scholars from all backgrounds and stages of training. My personal experience as an immigrant woman physician scientist, working and teaching in the medical field in US, gave me first-hand knowledge of the importance of these values. I feel very fortunate to have had the training and career support I've received, and I am dedicated to provide them to the next generations of researchers. I enjoy conducting basic and translational research, both of which are closely connected to my clinical practice to help patients,  and I love to pass on my passion to the trainees.
My lab and I will strive to ensure that every talented individual, regardless of gender, ethnic background, religion, sexual orientation, or nationality, is given equal opportunities to excel. Throughout my career, I have been deeply engaged in teaching and mentoring students and young scientists from diverse backgrounds, including underrepresented minorities, at different stages of their careers. When you become a member of our research team, your scientific progress and career development are my priority.
The lab is an official sponsor of the "TRUST" (Translational Research for Untapped Science Talent) Fellowship, which aims to provide inclusive and meaningful research experiences to Harvard undergraduates who are underrepresented in science and medicine.
In addition, the Chai lab takes part in the Yawkey Nonprofit Internship Program to support undergraduate students to gain in-depth research training.
We regularly host talks and seminars with our community to help promote STEM career path, please connect with  Dr. Li Chai or  Dr. Jun Liu for up-to-date events notifications.